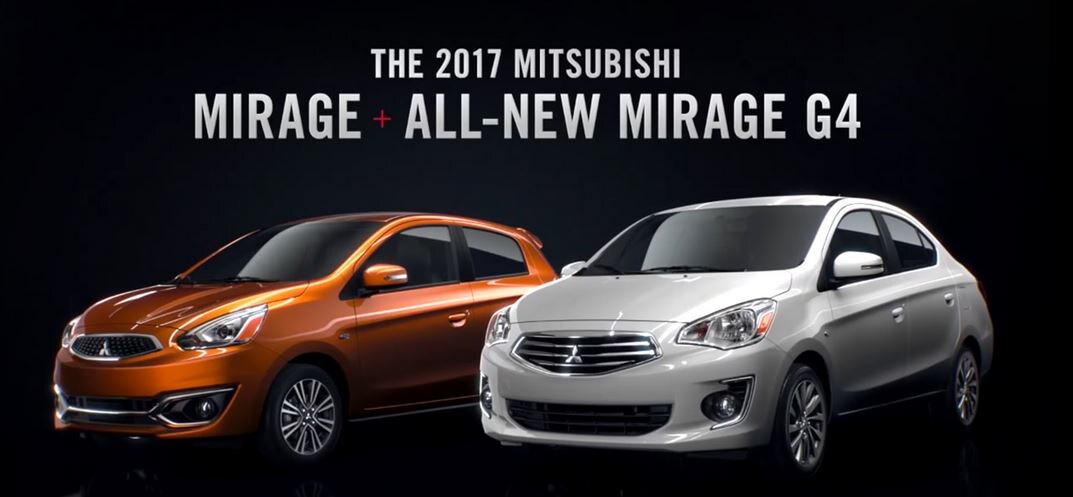 Hatchback or Sedan?  Your Choice!
Why Buy Used When You Can Buy New 
For The Same Price?
The Best Warranty Out There
The 2017 Mitsubishi Mirage: New Exterior and Performance Enhancements 
- The new Mitsubishi Mirage continues to deliver outstanding fuel economy
- 2017 Mirage features Android Auto™ and Apple CarPlay™
- Attractive pricing and 10-year warranty distances the competition
2017 Mitsubishi Mirage featuring a new exterior design, improved performance and enhanced interior appeal. Despite all that is new for Mirage in 2017, a few things didn't change at all-Mirage still offers impressive fuel economy, attractive pricing and industry leading new vehicle and power train warranties.

The 2017 Mirage receives a fresh new look with redesigned hood, grille, front and rear bumper, fog and headlamps, rear spoiler and wheels. The exterior styling was given purpose, with an aerodynamic design to maximize fuel-efficiency and a simple, restrained form to help reduce weight, creating a car in which form and function come together.
 Inside, Mirage receives a design update with new seat fabrics, gauge cluster, steering wheel and shift panel. A new 300-watt Rockford-Fosgate™ audio system with EcoPunch™ is available, as is an in-car display audio supporting Apple CarPlay™ and Android Auto™, the first Mitsubishi vehicle to get these popular infotainment systems in the U.S.